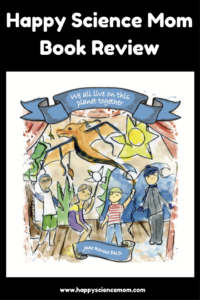 From a young age, children express their fears about a number of issues whether it is an imaginative monster under the bed, their parents leaving them with another caretaker for a few hours, or the first day of school. As our children get older, their fears tend to expand and become more complex. They may read a scary book, see a frightening scene on TV, or overhear a conversation about a disturbing news story that triggers fear within them.
If these fears are not addressed, they can start to take over their lives in the form of stress and anxiety, preventing them from feeling happy and safe. According to the Anxiety and Depression Association of America (ADAA), it is estimated that 1 in 8 children suffers from an anxiety disorder. Additionally, the use of anti-anxiety medications is exploding. It increased by almost 50 percent for children ages 10-19 between 2001-2010, explained Scott Shannon, author of Mental Health for the Whole Child: Moving Young Clients from Disease & Disorder to Balance & Wellness
.
Given these patterns, it is so critical that we talk openly about fear with our children from a young age. One way to do so is through reading. We All Live On This Planet Together by June Rousso is a touching children's book that will help teach your kids how to overcome their fears using many of the themes from the Happy Science Mom toolkit, including optimism, self-love, gratitude, and spending time in nature.
Rousso guides children through their negative emotions to a place of appreciation for the beautiful things in life using rhymes and captivating illustrations. I love how the artwork reflects the mood of each page. Fear is cleverly represented by a cloud filled with dark, dreary colors like gray, black, and burnt umber and then happiness/calmness is represented by a bright colorful cloud of purple, blue, green, and pink.
The story begins by pointing out that the world can be a cold, unloving place. This type of environment can lead to fear, and ultimately anger. She then quickly shifts to how we can shake our fears.
Self-Love
First, the book teaches children to focus on their inner strengths through self-love. Unfortunately, fear can distort how we view ourselves and the world around us. She talks about how our fears are not who we truly are. "Ask yourself all of who you are: kind, loving, curious, and smart. I am sure that you can think of more, but, at least, you have a good start."
One way to reiterate the concept of self-love is to perform a lovingkindness meditation. As one of the most commonly practiced types of meditations out there, it involves directing positive thoughts and well wishes to ourselves and others. Enjoy doing this meditation with your children.
As you sit comfortably with your eyes closed, imagine what you wish for your life. The four phrases that you either say out loud or think silently during the practice are typically:
May I/you be safe.
May I/you be healthy and strong.
May I/you be happy.
May I/you be peaceful and at ease.
You repeat these wishes, directing them first to yourself and then towards different people in your life as follows:
Start by directing the phrases to yourself.
Next, direct the metta towards someone you feel thankful for or who has helped you.
Now visualize someone you feel neutral about—people you neither like nor dislike. Direct the thoughts to that person.
Next, direct the thoughts to someone you don't like or who you are having a difficult time dealing with.
Finally, direct the metta towards everyone universally: May all beings everywhere be happy.

Gratitude
Much of the story focuses on how we can look for the positives in the world to shrink our fears. We can do this by practicing gratitude. Rousso highlights uplifting examples from nature that we can be thankful for: flowers, trees, the ocean, sunshine, playing outside, birds, and fireflies. She takes us through a journey of the seasons with examples like feeling sand in our toes along the beach, observing colorful leaves in autumn, building a snowman in winter, and watching flowers bloom in spring.
The miracles of nature help break the cycle of fear because they bring us a sense of awe, curiosity, and thankfulness for what we experience. Our nervous system reacts in the opposite way to awe than anxiety. Instead of the "fight or flight" response kicking in, awe keeps us still and relaxed, benefiting both our body and mind.
When you read this book together with your children, ask them to point out what they are thankful for. Consider asking them to keep a gratitude journal and to draw pictures of the beauty of the world that they find so special.
Imagination
On the last page, Rousso reminds readers that we have control over our fear and how we view the world. It is up to us to "let the fear be" and not focus on it. As an alternative to getting lost in the fearful thoughts, she suggests that we tap into our imagination to envision something or a place that we love. This is an effective tool that we can teach our children. Ask your kids to close their eyes and visualize their favorite place or something that makes them smile so big. Have them describe it and then you can work together to write down their description and maybe even have them draw or paint it. Then they can go back to that happy vision whenever they feel scared.
About The Author
June Rousso, Ph.D. is a licensed psychologist who has worked with children and adults in private practice and clinic settings. Much of her philosophy is based upon principles of positive psychology, and it was in her PP studies that she conceived a book for children to teach them how to address their fears using positivity. To learn more, visit Amazon.com, indigoriverpublishing.com, or junerousso.com.
*This post was sponsored by author June Rousso.