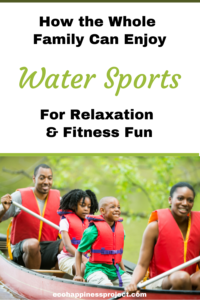 Spending time in water has a tremendously soothing effect, helping us to feel more relaxed and refreshed. Some believe this is because it is reminiscent of when we were in our mother's womb surrounded by amniotic fluid. It may also be related to how the water makes us feel weightless and free. Studies show that floating can actually change our brain waves and reduce cortisol levels, therefore making us feel more relaxed.
Water sports offer a fantastic way for families to bond, relax, and engage in physical activities while enjoying the water outdoors. Whether it's swimming, kayaking, paddleboarding, or even water aerobics, there are numerous water-based activities that can be enjoyed by people of all ages and skill levels. Here are some examples to get started.
Swimming
Swimming is a versatile and low-impact activity. It is not only a great way to cool off during hot summer days, but also an excellent form of exercise that engages the entire body. Families can spend quality time together at the pool or even venture out to natural bodies of water such as lakes or the ocean. Swimming boosts endorphins that increase feelings of well-being. Plus, the rhythmic strokes and sound of water make swimming very soothing. Research shows that swimming produces the same relaxation response as yoga, increasing calming chemicals and allowing us to enter a meditative state.
Kayaking and Canoeing
Kayaking and canoeing provide a way for families to explore serene waterways while enjoying the tranquility of nature. These activities require teamwork, as family members coordinate their paddling to navigate through the currents. From calm lakes to winding rivers, kayaking and canoeing allow families to discover hidden gems of nature, observe wildlife, and create lasting memories. Additionally, these activities promote core strength, balance, and cardiovascular fitness.
Paddleboarding
Paddleboarding has gained popularity in recent years. It offers a perfect blend of relaxation, fun, and physical exercise. This activity involves standing or kneeling on a longboard while using a paddle to glide across the water. The calm nature of this activity allows family members to appreciate the beauty of their surroundings while engaging their muscles to maintain balance. Paddleboarding not only targets the core muscles but also improves overall body strength and stability.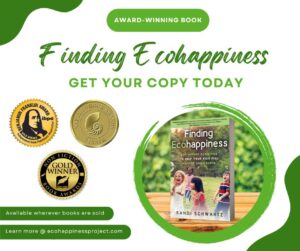 Water Aerobics
Water aerobics is a fun activity that involves performing various exercises and movements in waist-deep water, taking advantage of the water's resistance to provide a challenging, yet low-impact workout. Water aerobics classes cater to people of all fitness levels, making them ideal for families with varying abilities. Participants can engage in cardiovascular exercises, strength training, and even dance routines, all while enjoying the buoyancy and supportive properties of water.
Snorkeling
Snorkeling is an exhilarating activity that entails exploring the wonders of nature. From colorful coral reefs to mesmerizing marine life, each snorkeling adventure unveils a treasure trove of natural beauty. Imagine swimming alongside tropical fish, spotting graceful sea turtles, and marveling at the kaleidoscope of coral formations. It's an experience that will ignite the curiosity and wonder of every family member, while also getting plenty of exercise from paddling around.
Surfing
Hitting the waves is a fun and challenging activity. It offers a full-body workout that engages your muscles, improves balance and coordination, and increases cardiovascular fitness. Paddling through the water and maneuvering the surfboard build strength, while the constant motion challenges your core muscles. It also provides a much-needed escape from the stresses of everyday life. The sound of crashing waves, the feel of the saltwater on your skin, and the vastness of the ocean create a serene and tranquil environment. Surfing allows families to unplug from technology, connect with nature, and enjoy quality time together without distractions.
Water Volleyball
Played at a pool, beach, or lake, water volleyball offers a refreshing twist to the traditional game of volleyball. One of the major advantages of this water sport is its low-impact nature. The buoyancy of the water reduces strain on joints and muscles, making it accessible to people of all ages and fitness levels. Additionally, the resistance provided by the water increases the intensity of the workout. Whether you're spiking, diving, or simply enjoying the buoyancy of the water, this fun-filled water sport will help families bond, laugh, and stay fit.
By embracing these water-based activities, families can create lasting memories, strengthen their relationships, and reap the numerous physical and mental health benefits that come with engaging in outdoor pursuits. If you are wondering how to find water sports near me, do a search in your local area. If you live near the ocean, there will certainly be many choices. If not, head to the nearest lake or river. And, of course, pools are also a great place for water exercise, so check with local community centers for programs.