Stressed? Feeling a bit down? Seeking a break from screens?

Nature can help

.
Spending time in and around nature is so beneficial to our family's health and well-being. It calms us when we are feeling stressed and boosts our mood when we are feeling down. There are so many incredible ways to tap into the healing power of nature, and I am excited to share them with you.
My name is Sandi Schwartz, and I created the Ecohappiness Project to focus on where nature and mental health intersect. This one-of-a-kind platform ties together all the science and practical tools to help you live a happy, balanced life through nature.
What is ecohappiness? It is about connecting to nature to feel happier and calmer. On a deeper level, it involves realizing how important nature is to our well-being so we do what we can to protect it.
Start building your nature habit right now. Take the Nature Habit Quiz, sign up for the Ecohappiness Challenge, and join the conversation over on Facebook.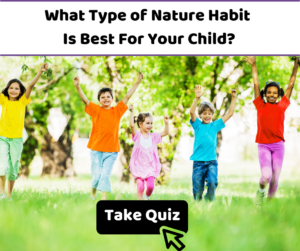 Latest Posts
---
Ecohappiness Challenge
Grab your FREE 30-Day Ecohappiness Challenge Calendar filled with fun and relaxing activities for your family to enjoy together without leaving your own neighborhood. All of these activities can be done from inside your home, on your balcony, or in your backyard. You can start this challenge at any time, so sign up now to get your calendar right away. Enjoy!
Featured In…
Join Our Newsletter
Disclosure • Privacy Policy • Amazon Disclosure • Collaborate • Connect