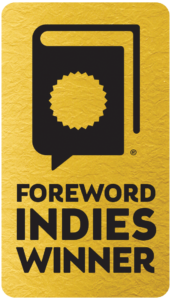 I am excited to announce that my book, Finding Ecohappiness: Fun Nature Activities to Help Your Kids Feel Happier and Calmer, was named a winner in the 25th annual Foreword INDIES Book of the Year Awards in the Family and Relationships category.
Foreword Reviews, a book review journal focusing on independently published books, holds its INDIES Book of the Year Awards. The INDIES recognize the best books published annually from independent and university presses, as well as self-published authors.
Over 2,700 entries were submitted in 55 categories, with Foreword's editors choosing approximately 10 finalists per genre. Those finalist books were then mailed to individual librarians and booksellers tasked with picking the Gold, Silver, Bronze, and Honorable Mention winners.
Learn more about the Foreword INDIES awards program.
Grab your copy, give some as gifts, and donate to a Little Free Library near you. And be sure to leave a review. Thank you!
ORDER NOW