I am thrilled to report that my book, Finding Ecohappiness: Fun Nature Activities to Help Your Kids Feel Happier and Calmer, was just honored with a GOLD Nautilus Book Award in the Parenting & Family – Focused Topic: Eco-Parenting category.
I am joining the ranks of incredible and inspiring authors like Deepak Chopra, Thich Nhat Hanh, Marianne Williamson, and many others who have won a Nautilus Book Award. This award recognizes and celebrates Better Books for a Better World. The goal of this program is to energize the interconnections between books, authors, publishers, readers, bookstores, and communities–and to be responsive to the world through the creative power of words.
Learn more about Nautilus Book Awards.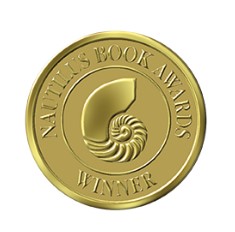 Grab your copy, give some as gifts, and donate to a Little Free Library near you. And be sure to leave a review. Thank you!
ORDER NOW