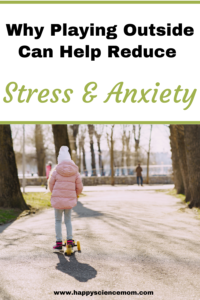 There is an increasing number of children suffering from stress and anxiety in today's busy world. This comes from a range of different factors, including pressures from school and social expectations that they face from day to day, not to mention the current global pandemic. Studies have shown that one in five children will suffer some kind of mental health problem.
A fantastic way to help kids relax and enjoy themselves more is to provide a constructive and interactive outdoor space. In this post, we'll explore how playing outside can help reduce stress and anxiety.
Why Kids Are Anxious
There are multiple reasons for a child to feel anxious and stressed. Here are few of the core reasons that could be causing it:
Separation: Younger children can feel scared when separated from parents or other caretakers.
Phobias: Many children can develop a phobia at a young age that heightens their anxiety, such as being afraid of heights or the dark.
Social settings: Kids can feel shy and anxious in certain social settings or when entering a new environment or meeting new people.
Major change: If a large life change has happened, such as moving to a new house, a child can become stressed as they try to adapt.
These are just a few reasons, but there are many more. Also keep in mind that stress and anxiety can be brought on with no specific cause at all. Every child's mental health is unique to them, which is why playing outside can be such an important element in their lives.
Mental Health and Outdoor Play
Research has shown that there are many benefits of outdoor active play when it comes to mental health. Fresh air is one of the best ways to reduce the hormones commonly associated with the feelings of anxiety. Outdoor play replaces this hormone with beneficial ones, such as serotonin and oxytocin, which help children feel calmer and happier. Also, spending time outdoors in nature reduces our kids' response to stress and allows them to recover from stressful situations more quickly.
Keep in mind that sometimes a loss of control can cause children to feel worried and anxious. If you think this could be the case, try being involved in the activity that your children are doing outside. This can help reduce their worry and strengthen relationships.
Active Play Ideas
There are a wide range of active play options available to help reduce stress and anxiety in children. Here are a few you may want to consider:
Swing sets and play sets: There are a number of play set ideas that you can incorporate into your backyard. This could be a simple swing frame to more advanced setups like monkey bars.
Bikes and scooters: Bikes for kids or push scooters are a great way to promote active play and allow kids to socialize with friends by exploring new areas.
Musical instruments: Encourage children to express themselves by providing musical instruments such as drums, cymbals, and bells.
Gym equipment: Get kids moving with small weights, jump ropes, and stretching bands.
Sand and water play: Let kids experience different textures with sand and water.
Activity boards: This could include items like chalkboards where kids can write and draw or other mounted games on the wall.
Don't forget to spend time with your children outdoors. It can make them feel more comfortable and relaxed so they can properly enjoy themselves. And you will benefit, too!
There are many situations that can cause worry and negative feelings for children, but as you can see, there are numerous outdoor active play ideas that can improve well-being. It's essential that you support your children by encouraging them to get outside and offering useful equipment and a positive space for them to play freely.
How does playing outside help relax your kids?