I am excited to report that I received an award from Sierra Club's Florida Chapter for my writing work, including my book, Finding Ecohappiness: Fun Nature Activities to Help Your Kids Feel Happier and Calmer.
Sierra Club's Indigo Award is for a writer/journalist who contributed greatly through research and knowledge to uncover specific issues impacting the environment, environmental justice, or environmental policy in Florida. Read more about the award.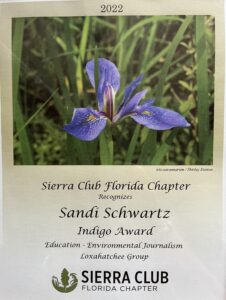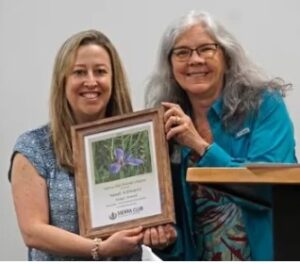 Grab your copy, give some as gifts, and donate to a Little Free Library near you. And be sure to leave a review. Thank you!
ORDER NOW