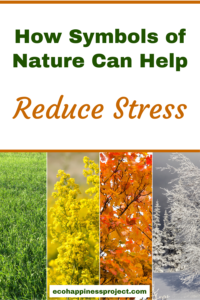 Ecotherapists often use nature metaphors to connect with their clients. These figures of speech act as a symbol of something else in order to create a teachable comparison. Using nature metaphors is a helpful way for people, especially children, to better understand what they are going through emotionally and can be a catalyst for them to communicate their feelings.
The metaphors tend to be quite visual, which can be powerful when trying to get someone to open up about their struggles. We can use these vivid comparisons to talk to our children about how they are feeling with regard to stress, anxiety, and sadness. During an ecotherapy training session, Dennis Kiley, President of the EcoPsychology Initiative, discussed how we can use nature to talk about emotional balance. He correlates air to the mind and thoughts, earth to the physical body, water to emotions, and fire to passion and anger. This paints a clear picture of how different aspects of our mind and body interact to generate our many complex feelings.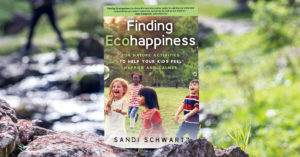 Here are some more nature metaphors to share with your children. It would be fun to see what additional metaphors they can come up with on their own.
Seasons: Seasonal changes in weather can correspond to seasons in our lives. For example, we can talk about feeling cold and dark like during wintertime.
Trees: A tree is strong, yet flexible. Its roots keep it grounded in the earth while its branches and leaves can bend and change to help it survive storms. We can use this metaphor to talk about how we can overcome challenging times.
Animals: Different animals can be used to represent feelings, such as a loud, roaring lion to show anger and a soaring eagle to indicate power and freedom.
Waves: The ebb and flow of ocean waves can resemble our fluctuating emotions.
Leaves floating on a stream: This is commonly used to encourage people to "go with the flow" and not get stressed out.
Stones and rocks: They represent a sense of sturdiness and strength.
Planting seeds: This metaphor is used to stimulate curiosity and to encourage people to work towards growth and progress.
Life cyle of a butterfly: Kids love learning about how caterpillars transform into butterflies. This process offers a great way to talk about how we go through changes in life and how we can start fresh at times.