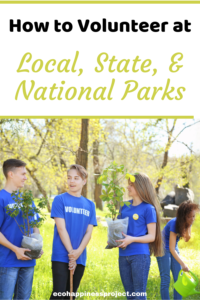 When my husband and I moved from Washington, DC, to Florida several years ago, I turned to volunteering at a nature center to find something positive during a major transition in my life. I discovered a special spot about 10 minutes from our place at the time. The nature center, which is part of the county park system, overlooks 100 acres of wetlands and provides educational opportunities. The park includes 1.5 miles of an elevated wooden boardwalk, which takes visitors through various habitats, including cabbage palm hammock, cypress swamp, wetland hammock, and tropical hardwood hammock. The boardwalk also features a Seminole chickee hut as well as several gazebos, which have signs with information about the wildlife and plant life. The Nature Center building includes a lecture hall, gift shop, and live animal exhibits.
I loved this place so much that I signed up to volunteer. The gig was to lead nature walks for visitors along the boardwalk. In order to identify various types of native birds, I stocked up on a few birding guides and worked hard to memorize key facts to share with visitors on the tour. During that special time, I challenged myself to learn more about nature and educate others about the area, and I experienced the wonder of getting lost in the moment while trying to find and identify all the unique creatures in the habitat. I watched as birdwatchers captured special moments with their cameras and mothers pointed out beautiful birds and other animals to their young children. I look back on that time fondly and recall how happy and relaxed it made me feel in my new environment, and how it helped me connect to others during an otherwise lonely time.
Why Volunteering Is Important
Doing good makes us feel good. Whether it is sending a donation or volunteering on a weekly basis like I did at the nature center, research shows that acts of kindness make us feel happier, calmer, and healthier, especially activities that expose us to nature and its endless benefits.
You may have also heard of a "helper's high." This theory says that helping others through activities like community service makes us feel good and triggers a positive physical sensation. It results from our brain releasing endorphins such as dopamine, giving us a rush and making us feel elated, similar to how we feel after exercise. Volunteering can also reduce stress levels, which is often reflected in lower blood pressure. Experts believe that volunteering may improve physical health and longevity since it helps decrease stress and accompanying physical symptoms.
Volunteer Opportunities at Parks
Volunteering at a park is a wonderful way to give back, while also reaping the many benefits of spending time in nature. At the same time, volunteers are a critical part of the success of parks. Local, state, and national parks often need help with projects like hiking trail maintenance, cleanups, planting trees, removing invasive plant species, and more.
The National Park Service, for example, offers youth programs for children to volunteer their time at a park. The Resource Stewardship Scout Ranger program invites Girl Scouts and Boy Scouts to participate in volunteer service projects at national parks to provide them with the opportunity to explore and learn more about protecting our natural resources. Some parks also have nature centers where you can volunteer as a docent or help with maintenance.
Whatever your interest, you can find something that you love at your local park. And rest assured, most parks are committed to making sure you have the right tools, training, and support to have a successful and rewarding volunteer experience with them.
Here are some specific types of volunteering activities to consider getting involved in:
Cleanups. One way that we can help to ensure that parks stay pristine and garbage-free is by participating in a cleanup. We can feel more connected to nature and less stressed after spending time outside cleaning up a natural area. This is a simple activity to do alone, as a family, or with an organized group.
Tree and Flower Plantings. A lovely way to beautify our world and reduce the impact of climate change is to volunteer to plant trees, flowers, or other vegetation in your community at a local park. This is such a positive, hands-on activity where you can directly see the impact you have. Many towns host planting events and have goals to plant a certain number of trees annually.
Trail Stewardship Projects. This can include trail maintenance, trail construction, and trail marking.
Gardening. Volunteers who enjoy gardening can help maintain garden areas within parks. This might involve planting, watering, weeding, mulching, or pruning plants.
Park Greeters. If you enjoy customer service and talking to lots of people, you might want to volunteer at the park entrance, ticket booth, exhibits, or visitor center and during special events. Some parks may also need trail patrol volunteers to help park visitors along the trails by directing them and answering their questions.
Docents. Share your knowledge and love of nature with visitors by volunteering as a docent or guide.
Invasive Strike Assistants. Help identify and remove damaging plants that take over native habitats.
Animal volunteers. Some parks may even have animals, such as horses, on location. In that case, they will need stable assistants to help with handling, grooming, and tacking up horses.
Environmental Educators. Many parks hold special group events, host school visits, and offer camps that may need some help from volunteers with certain experience.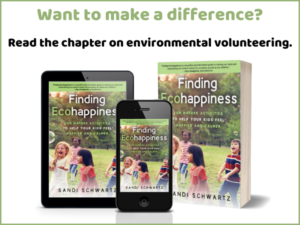 How to Be a Local, State, or National Park Volunteer
Now that you know how many amazing volunteer opportunities are available at parks, how do you get started? Here are some tips about how to find volunteer opportunities at parks.
Local Parks
Start by visiting your town and county websites to locate all the parks in your area. Visit each park or contact them by phone or email to ask about volunteer opportunities.
Contact your city or county's sustainability or environmental director.
Check local publications for volunteering announcements.
Search for environmental groups in your area, such as Sierra Club, that may organize volunteer activities at local parks.
Check out Tree City USA, Garden Club of America, and The American Community Garden Association to discover opportunities related to plantings and community gardens.
State Parks
There are over 6,600 state parks in the United States covering 14 million acres of land. These parks may go by a variety of names including: state forests, natural areas, landmarks, monuments, historic sites, geologic sites, recreation trails, memorial sites, preserves, wayside areas, heritage parks, resource centers, scenic rivers, agricultural areas, state forest nurseries, metro parks, fishing piers, fish hatcheries, and wildlife areas.
Check with your state Department of Natural Resources or Department of Environmental Protection to find outdoor volunteer opportunities at your state parks.
Find a state park: https://stateparks.com
National Parks
There are 400 sites managed by the National Park Service, with at least one national park in every state. The best part is that most Americans live within 100 miles of a national park! The National Park System includes battlefields, monuments, memorials, recreation areas, seashores, and more.
Here's how you can find volunteer opportunities at national parks:
Also, be sure to watch this video from the National Park Service about volunteering.
Additional Resources
Check these websites to search for environmental volunteering opportunities at all types of parks: