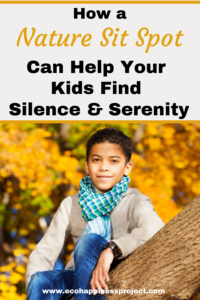 Silence.
We all need silence once in a while to unwind and sort through all that mental chatter. Silence has a profound calming effect. It settles the many emotions we experience that are activated by talking and listening. As our mental and emotional lives calm down in a quiet space, our bodies can relax as well.
We need silence to bring us back to the present moment, helping us relax and not worry about what happened in the past or what may happen in the future. It is a wonderful way for us to take a step back, find peace, and recharge. It also helps us think more clearly and truly be in touch with our own thoughts and feelings. As our mental and emotional lives calm down in this quiet space, our bodies can finally relax.
Silence also helps us more effectively connect to the world around us. Essentially, all our senses are heightened when we are quiet. We may hear sounds that we never did before and view our surroundings with a fresh perspective. For example, we may notice how lovely the birds are singing as we wake up in the morning.
Our kids especially need silence more than ever. So many kids these days are connected to their electronics and affected by the noise around them. These constant, loud distractions can shift their mood from happy and calm to stressed and irritated in an instant.
So, what can we do? Look to nature for the answer.
Benefits of a Nature Sit Spot
Being silent may sound like an odd concept, but more research comes out every day highlighting the importance of quiet time for both us and our children.
Being able to sit in silence may be challenging for some children. However, if they are able to sit quietly outside surrounded by nature, this practice can be incredibly beneficial to them. In the world of nature meditation, it is recommended that we choose a sit spot to both savor the silence and absorb all that nature has to offer.
A sit spot is a favorite place in nature that we visit regularly to cultivate awareness of our surroundings as we expand our senses and observe local plants, birds, trees, animals, and other natural elements. By choosing one place outside that we visit repeatedly, we can develop an enhanced sensitivity to nature and the ability to be more mindful overall. I often spend time on the balcony of my house overlooking my backyard and the plush tropical trees behind our fence. It is always shady there and gives me a perfect view of both the palm trees and bright blue sky.
How to Find a Sit Spot
A sit spot can be anywhere that connects you to nature. If you have a backyard, each member of your family can find their own sit spot. This could be a tree stump, small bench, chair, or even on a blanket or towel you bring outside with you. If you do not have a backyard, you can choose a spot in a nearby park, in a schoolyard, by a community garden, or on an apartment balcony. Another fabulous sit spot idea for children is a treehouse or part of their swing set where they can sit for a few minutes.
Encourage your children to choose their own sit spot—a place where they feel most calm and comfortable. This can be really fun for them as they go exploring to find their special spot. If they are too young or need some guidance, you can identify a place where you can sit together. Feel free to try out a few different sit spots until you find the most relaxing fit.
What To Do In a Sit Spot
So, once you find your sit spot, what do you do there exactly?
This is a great way for you and your kids to practice mindfulness skills like deep breathing, listening to nature sounds, and other nature-related meditation activities like looking for certain colors or shapes. It could also be a great time to engage in some nature art.
The amount of time you visit your sit spot can vary. Children can benefit from just five minutes. As they get older and more used to it, they can work their way up to sitting for thirty minutes or more at a time.
The best part of having a sit spot is that children learn to go to that special, peaceful place when they are feeling stressed or uneasy. It helps them quiet their mind and focus on nature as opposed to other distractions and stressors like schoolwork and technology.
Where is your favorite sit spot?