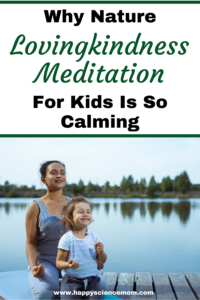 When we are feeling stressed and overwhelmed, it can be tremendously helpful to slow down and focus on what is happening in the present moment. This is called mindfulness. Being "in the now" teaches us how to be less reactive to negative thoughts and emotions and brings more peace, ease, and balance to our lives. It also helps us accept what is happening without thinking about whether it is right or wrong, good or bad. This ultimately empowers us to feel more in control of our thoughts, feelings, and bodily sensations.
Science shows the incredible impact mindfulness can have on our lives by helping to reduce stress and anxiety and increase attention and focus. By redirecting our attention towards something that relaxes us, we can change the way we respond to and interact with the world around us. This can reduce stress, anxiety, and other negative emotions that impact our lives.
Nature is a simple way for us to find mindfulness. Can't you just get lost in the moment when staring at a gorgeous sunset, rainbow, or the dancing ocean waves? Nature fills us with so much curiosity, awe, and pleasure that it helps us feel a deep sense of stillness and peace, easing our overactive minds.
Benefits of Lovingkindness Meditation
One type of meditation that can help us feel more mindful is the lovingkindness meditation. Also called Metta or compassion meditation, it is one of the most commonly practiced types of meditations out there. Quite simply, it is the practice of directing positive thoughts and well wishes to ourselves and others.
Practicing lovingkindness meditation can cause us to feel less isolated and more connected to the world around us as we shift the way we view ourselves and others to kindness instead of negativity. The meditation actually leads to positive changes in the brain, bringing benefits such as reducing stress and anxiety and lifting our mood. Just as performing acts of kindness gives us a natural high, sitting and practicing lovingkindness meditation can cause the same positive changes in our bodies and minds.
Like other types of meditation, lovingkindness meditation brings so many amazing benefits to our lives such as:
Reducing stress and anxiety
Lifting our mood and producing more positive emotions
Increasing feelings of hope
Decreasing physical and emotional pain
Reducing anger
Increasing positive social emotions toward new people as well as loved ones
Activating empathy
Improving social connection
Increasing self-love and how we feel about ourselves
Nature Lovingkindness Meditation For Kids
After learning about all the benefits, don't you just want to share some lovingkindness with your kids right now? We can tweak the traditional lovingkindness meditation practice by sending love and kindness specifically to nature. Ask your children to sit comfortably with their eyes closed, imagining what they wish for in that moment. The four phrases that they can either say out loud or think silently during the practice are typically:
May I/you be safe.
May I/you be healthy and strong.
May I/you be happy.
May I/you be peaceful and at ease.
Have them repeat these wishes, first directing them to themselves and then toward different aspects of nature like a tree, butterfly, or animal. Here are the steps to follow:
Start by directing the phrases to yourself.
Next, direct the Metta towards something in nature you feel thankful for. (Example: pandas)
Now visualize something in nature you feel neutral about—you neither like nor dislike. Direct the thoughts to that object. (Example: grass)
Next, direct the thoughts to something in nature you do not like. (Example: spiders)
Finally, direct the Metta towards the entire planet: May all beings everywhere be safe…
By practicing lovingkindness meditation directed towards nature, our children will feel happier and more connected to their natural environment and more relaxed as a result of focusing on something beautiful, awe-inspiring, and positive.